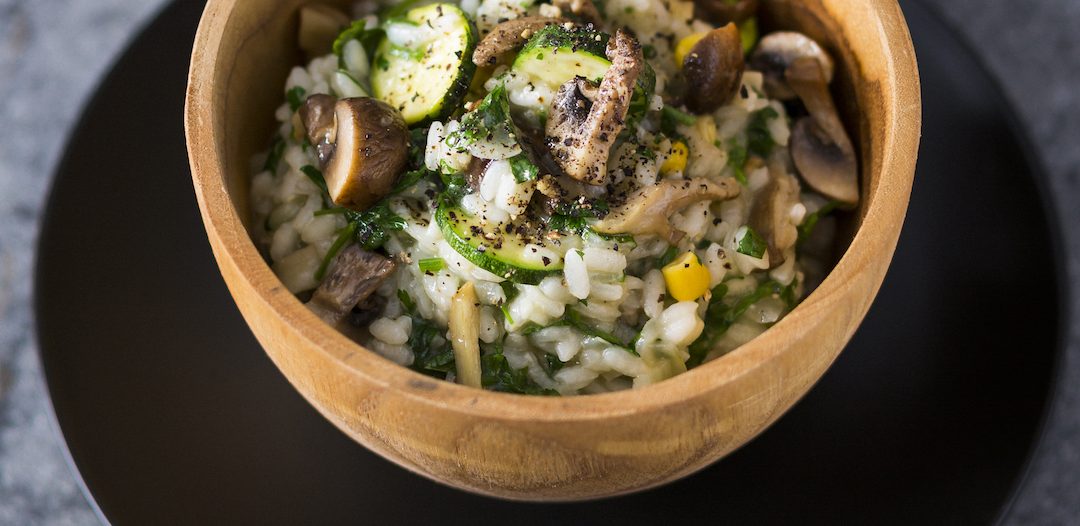 RISOTTO DE ROMAR
RISOTTO DE ROMA
Ingredients
2

tablespoons

oil

(for frying the mushrooms and baby marrow)

600

grams

canned mushrooms

(drained)

250

grams

fresh baby marrow

(sliced)

2

onions

(finely chopped)

2

teaspoons

crushed garlic

4

tablespoons

oil

(for frying the onions)

800

grams

arborio rice

15

grams

fresh parsley

(chopped)

120

ml

lemon juice

50

grams

vegetable stock powder

3

liters

water

120

grams

frozen corn

100

grams

frozen peas
Instructions
Fry mushrooms in a pan with a bit of oil. Add lemon juice and salt, pepper and put aside.

Fry baby marrow in a pan with a bit of oil. Add a squeeze lemon juice and salt and put aside.

In a pot/pan lightly sauté onions and garlic in 4 tablespoons of oil, until soft, do not allow to brown.

Once soft, add arborio rice. Stir the rice around so that all the grains are coated in oil.

Dissolve 2 heaped tablespoons of veg stock in a litre of warm water.

Now begin to add the veg stock liquid. About 500ml at a time. As half the liquid absorbs, add more liquid. When the litre of stock is finished, continue to add plain water, 500 ml at a time. In total, you should end up adding about 3 litres of liquid to fully cooking the rice.

To keep the rice from sticking to the bottom of the pot always keep enough water in the pot and stir regularly. Always stir clockwise.

When the rice is cooked, add the corn, peas, baby marrow and mushrooms.

Now add the parsley and lemon juice and mix in.
Notes
Bulk recipe that serves 10