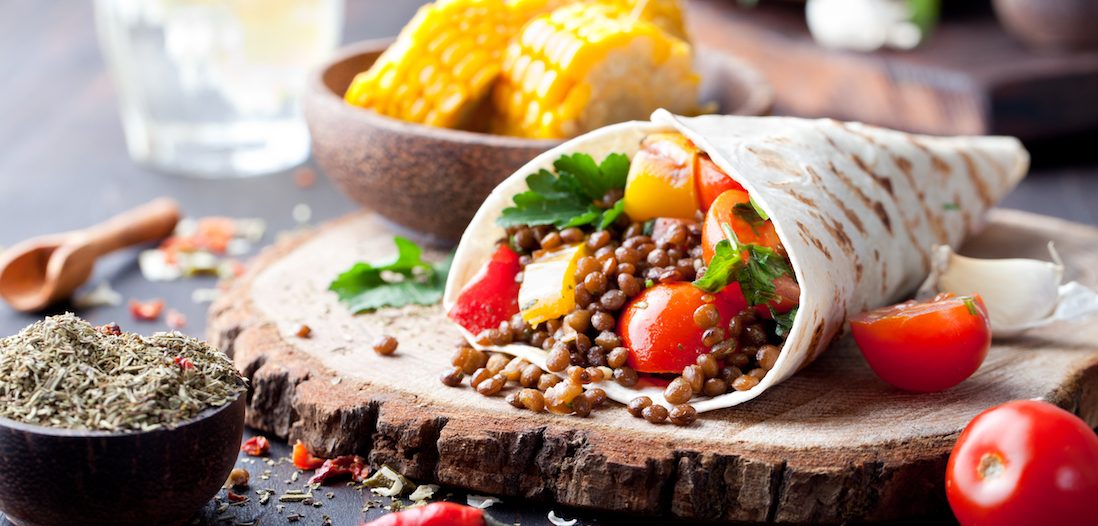 BREAKFAST QUESADILLA
BREAKFAST QUESADILLA
Ingredients
12

Flour wraps defrosted

½

kg

tomatoes

(sliced)
For the cheese sauce
3

large potatoes

(peeled and cubed)

23

grams

Nutritional Yeast

240

ml

coconut oil

(or olive oil blend)

½

teaspoon

salt

1

teaspoon

paprika

30

ml

lemon juice
For the refried beans
1 ½

kg

baked beans

½

kg

onions

(chopped)

360

grams

red pepper

(chopped)

10

grams

paprika

3

grams

cayenne pepper

7

grams

oregano
Instructions
To make cheese sauce
Cook potatoes until soft in boiling water.

Place the boiled potatoes (must use them while they are still hot, otherwise it will result in a lumpy cheese sauce rather than a creamy smooth one), nutritional yeast, oil, lemon juice and salt in the processor and mix until smooth.

If the cheese becomes a dough and makes a ball in the processor, add just a bit more oil (about 15m (a tablespoon) at a time)
To make the refried beans
Heat oil in a pan on low-medium heat and fry onions and red pepper for a minute.

Now add cayenne, oregano, paprika and salt and continue to fry for about 2 minutes.

Once the red pepper is soft, add the baked beans and mix together.

Mash the baked beans a bit using a potato masher or fork so that the mixture is mashed but still a bit chunky.

Now place about 4 full tablespoons of refried beans onto one half side of the wrap and spread evenly, enough to cover the half, add 3 or 4 slices of tomato, followed by a dollop of cheese sauce to cover the mixture completely. Fold over the wrap to make a half moon.

Place the half-moon filled wrap on a lightly oiled pan on medium heat and fry until it becomes golden brown, then flip over and fry until the other side is golden brown and crispy too. This should take about a minute on each side.