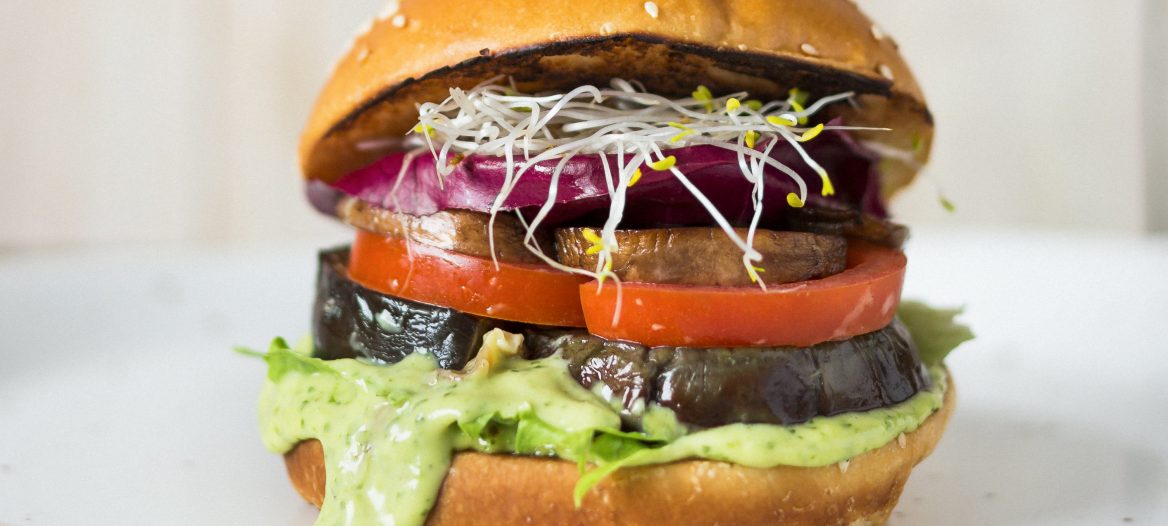 BIG BITE MUSHROOM AND AUBERGINE BURGERS
BIG BITE MUSHROOM AND AUBERGINE BURGERS
Ingredients
To make 10 burgers
½

kg

mushrooms

300

grams

aubergine

12

grams

paprika

10

burger rolls

½

kg

tomato

(sliced)

250

grams

lettuce leaves
To make the basil pesto mayo sauce
½

liter

B-Well Gourmet Creamy mayo

40

grams

basil leaves

2

teaspoons

crushed garlic

Grind of salt and pepper to taste
Instructions
Cut the aubergines lengthwise in 1cm slices. Lay on a baking tray on baking paper. They must not overlap. Brush a thin layer of oil over each slice on both sides. Sprinkle salt, paprika and oregano over all of slices. Bake for about 20 minutes or until completely soft in the middle and a knife can pierce through easily.

Cut the mushrooms lengthwise into thick slices. You will get about 3-4 slices from each mushroom. Lay on a baking tray. They must also not overlap. Sprinkle with olive oil and salt. Roast in the oven until cooked but still plump and juicy, about 10- 15minutes.

In the processor mix the olive oil, basil, mayo, garlic and salt.

Cut the rolls in half and toast the inside of the rolls on the grill.

On the roll layer a thin layer of sauce, a slice or two (depending on size of slice) of aubergine, then a few mushroom slices to cover, the lettuce, then tomato, then sauce.