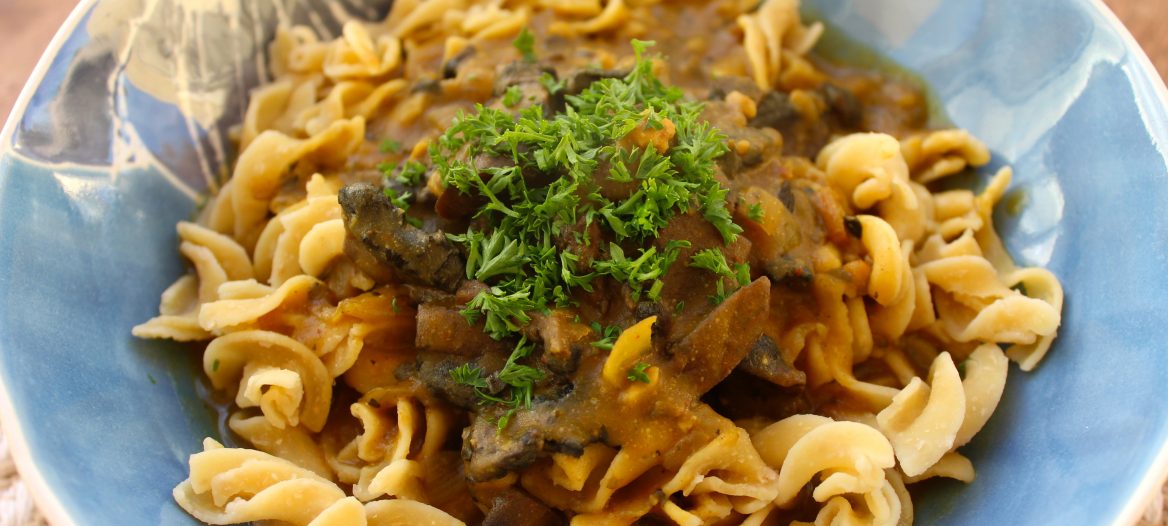 Aromatic mushroom and Chickpea pasta
Aromatic mushroom and Chickpea pasta
Ingredients
1

onion

1

medium sized butternut

2

cups

veg stock

1

⁄4cup fresh or dried thyme

2

garlic cloves

1

packet of mushrooms

1

teaspoon

coconut oil

1

⁄2 teaspoon salt and black pepper

1

teaspoon

cayenne pepper

1

teaspoon

turmeric

2

teaspoon

cumin

1

teaspoon

paprika

1

tin coconut milk

Fresh or dried chilli

(optional)

1

bag Happy Earth People chickpea pasta
Instructions
Prepare butternut and cut into cubes. Steam the butternut in 4 cups boiling water (keep an eye on this to make sure it doesn't burn)

In a separate pot, sauté onion, garlic, thyme and spices in coconut oil to form a paste.

Slice the mushrooms, add them into the pot with the paste making sure all the mushrooms are evenly coated in the paste.

Add salt and pepper. Leave to cook on a low heat with the lid on.

Once the butternut is soft. Add it to the remaining water that it steamed with; add the coconut milk and blend until smooth.

Season the mixture and mix it into the aromatic mushroom mixture. Leave to simmer for 10 minutes.

Cook Happy Earth People chickpea pasta in boiling water with some salt (or even a bay leaf)

Plate up. Enjoy!