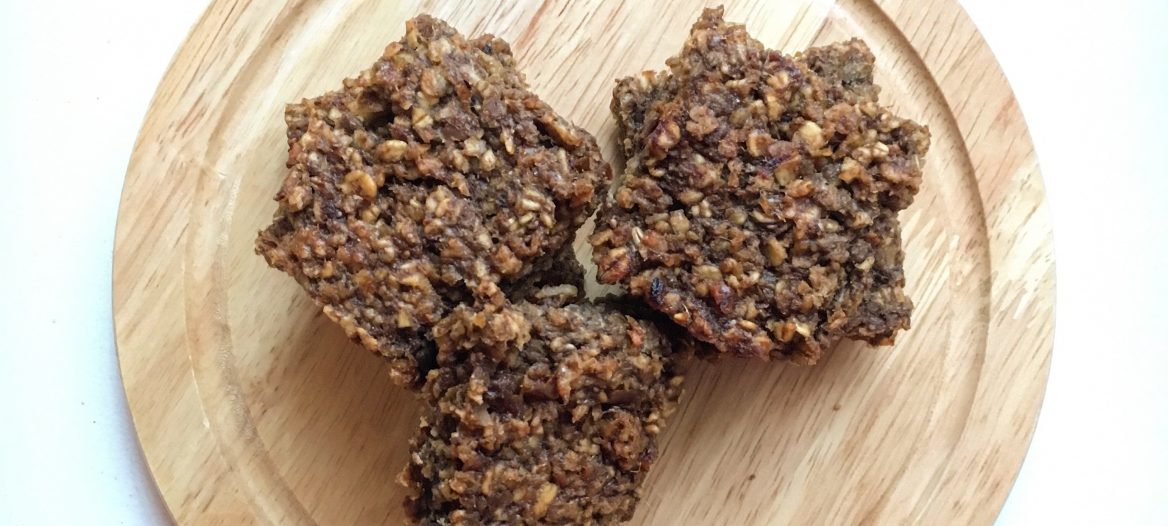 Gingerbread Oat Bars
Gingerbread Oat Bars
Ingredients
3

tablespoons

flax meal

7

tablespoons

water

3

cups

675g rolled oats

2

teaspoons

baking powder

1/2

teaspoon

salt

1

tablespoon

cinnamon

2

cups

450ml almond milk

1

teaspoon

vanilla extract

1

teaspoon

vanilla extract

1

cup

225g chopped dates

2

tablespoons

chia seeds

1

banana

(mashed)

1/3

cup

75g molasses

1

tablespoon

ground ginger

1/4

teaspoon

ground cloves
Instructions
Preheat oven to 200 degrees (C)

Mix the flax meal and water. Let sit for 15 minutes.

In a bowl, mix together the oats, baking powder, salt, cinnamon, chia seeds, ground ginger and cloves.

In another bowl, mix the almond milk, flax meal mixture, molasses, chopped dates, mashed banana and vanilla extract. Then, combine the wet and dry ingredients.

Pour mixture into a greased baking tray and bake uncovered for 20 minutes. Remove from oven and stir. Bake uncovered for an additional 20 minutes.

Remove dish from oven and allow it to cool. Cut the oatmeal bars into individual squares.
Notes
Original recipe by: Sam Willey / Pixel Sprout