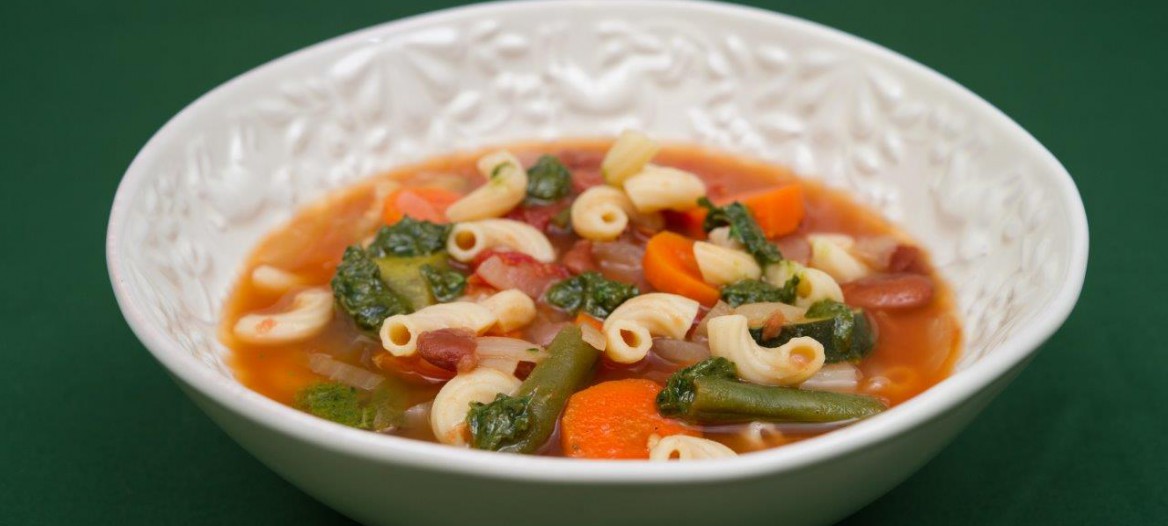 Farmers Market Minestrone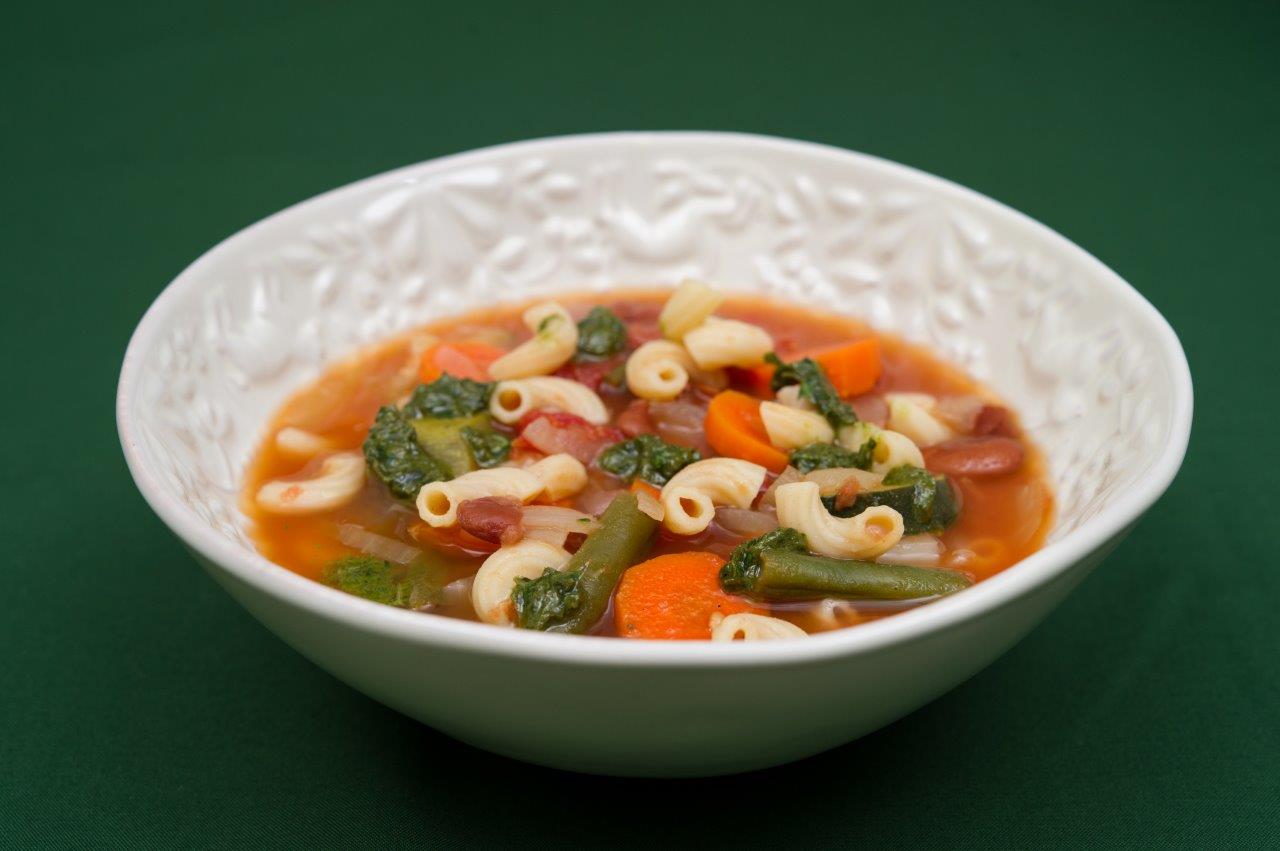 Farmers Market Minestrone
Ingredients
Cooking spray as needed

¼

cup

60g diced onions

½

cup

115g diced carrots

½

cup

115g shredded cabbage

¼

cup

60g sliced celery

¼

cup

sliced courgette

2

tablespoons

diced green peppers

2

cloves

minced garlic

900

ml

water

1

cup

225g plus 2 tablespoons marinara (Italian tomato) sauce

¼

teaspoon

ground white pepper

¾

teaspoon

Italian herb seasoning

¼

teaspoon

salt

1¾

cups

400g cooked white beans

½

cup

115g macaroni (uncooked)
Instructions
Spray the pot with cooking spray. Sauté the onions, carrots, cabbage, celery, courgettes, green peppers and garlic until the vegetables are cooked and slightly limp.

Add the water, marinara sauce, ground white pepper, Italian herb seasoning and salt. Bring the mixture to a boil.

Add the cooked white beans and macaroni. Reduce the heat to a simmer and cook until the macaroni is tender.

Recipe by Chef James Dumars of the Lakeside Union School District, Lakeside, California.