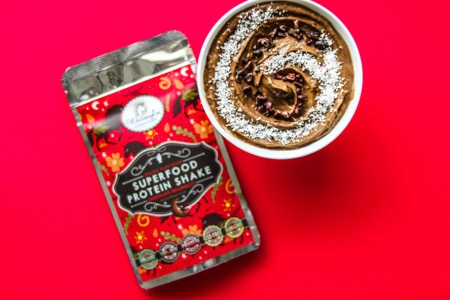 Decadent Chocolate Smoothie Bowl
Decadent Chocolate Smoothie Bowl
2017-08-07 07:47:11
Ingredients
1 frozen banana
1/2 avocado (save the rest for lunch!)
1 cup almond milk
1 scoop Wazoogles Chocolate Moondust powder
1 teaspoon almond butter
Garnish: cocoa nibs, banana, nuts, seeds, almond butter, etc.
Instructions
Blend all the ingredients until you have a smooth and thick, decadent chocolate ice-cream consistency.
Top with cocoa nibs, fresh banana and an extra drizzle of almond butter.
Green Monday https://greenmonday.co.za/wordpress/