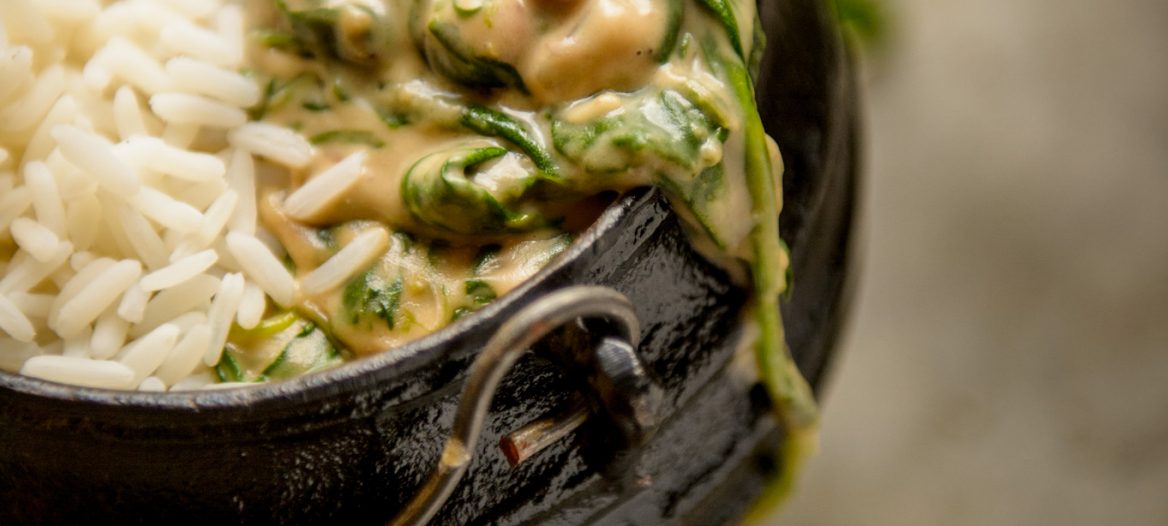 African Peanut and Spinach Stew
African Peanut and Spinach Stew
2016-10-20 12:38:48
Ingredients
1/2 bunch spinach
1/2 onion, chopped
3 - 4 tablespoons peanut butter
2.5 teaspoons Maple/Golden syrup
60 - 100 ml liquid vegetable stock
5 ml grated ginger (optional)
5ml chilli flackes (optional)
1 can beans of choice
Instructions
Sauté the onions in a little bit of oil until translucent.
Add your spinach and sauté for another 3 - 5 minutes.
Mix all the other ingredients in a bowl until everything is integrated.
Add the mixture to the sautéd onions and spinach (optional - add canned beans of your choice).
Cook for about 5 - 10 minutes.
Remove from the stove and serve with rice.
Notes
Recipe Credit: Nikki Botha
Green Monday http://greenmonday.co.za/wordpress/